ARRIVAL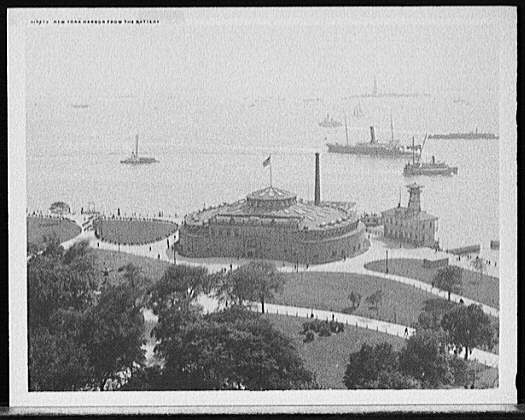 On December, 24th 1881, the Guion Line* steam ship Arizona sailed from Liverpool, England to New York, via Queenstown (Ireland).
The perceived reasons for his much-heralded visit seemed clear enough: he was to promote Gilbert & Sullivan's latest operetta, Patience, while conducting a series of lectures on subjects of his own choosing. Ostensibly, this was largely true; but characteristically, Wilde's had collateral motives obscured by the perception.
The Arizona arrived late on January 2nd, 1882 and the ship lay at quarantine overnight.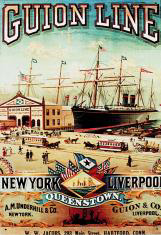 On the morning of January 3rd, the Arizona pulled into its dock and passengers headed for the customs shed at Castle Garden, which was the point of entry for visitors to New York and a major receiving station for immigrants prior to the opening of Ellis Island some ten years later.
The ship's master, George Siddons Murray, delivered to the Collector of the Customs of the Collection District of New York the S. S. Arizona's passenger manifest. Among those names was passenger no. 114, Oscar Wilde, gentleman.
Click here for the full Arizona manifest.
With that Oscar Wilde had arrived for his 1882 American lecture tour. Members of the press had already interviewed Wilde on board ship, and his comments were widely reported in the newspapers and periodicals.
Nothing but my genius?
One of the most celebrated quotations ever is Wilde's reported remark, that morning, to the Customs official about having nothing to declare except his genius.
But what exactly did he say, and what is the source of the quotation?
Click here for our original research.
© John Cooper, OWSOA